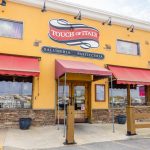 VCI is very skilled in helping create a very strategic approach with clear objectives.  Their understanding of how to implement the ads, provide the technical support, and expert engineering of the entire campaign was not only effective, but exciting.  Their quantitative and qualitative marksmanship and reporting was also effective and impressive.
We have captured a great deal of new customers for the programs we had as well as the new campaigns we were launching.  Engagement on our social media pages surged and we are experiencing a great deal of increased traffic on the website.  Our database is not only significantly larger, the quality of the leads is very good.  It has definitely resulted in creating a new volume of connections that are engaged with our product offerings.  The results are an absolute asset to our marketing efforts.
We see new ways of marketing to our existing database and how to generate interest with new ones.  It is a tool that is well worth the cost and allows us to operate more efficiently while increasing our success rate.  We can be lean, yet effective.  VCI consistently created good results and the process was very well-managed.  It is money well-spent and easily justified through the reporting and results.