What's important
are the results, and of course your budget-we get it!
You can call it whatever you would like; targeted email marketing, prospect email marketing or even conquest email marketing.
While just about anybody can blast out a message to hundreds of thousands of unsuspecting inboxes, it takes a quality database of prospective buyers combined with technology, ingenuity, know-how and personal touch to do it right. And, with the right price designed to meet your Budget. We provide a FREE MARKET STUDY to let you know the available data in your area, choose the right selects and most importantly place a fair price tag on the campaigns to continue on a monthly, 60 day or 90 day plan. There is never a long-term agreement, unless you want one. Our view from the start is a robust partnership and it does take work from both sides to make the partnership successful.
And that is what makes Venture Controls different from all other email marketing companies in the automotive industry.
Over the years we have built a compliant database of self reported consumers containing extensive demographic and geo-targeted information.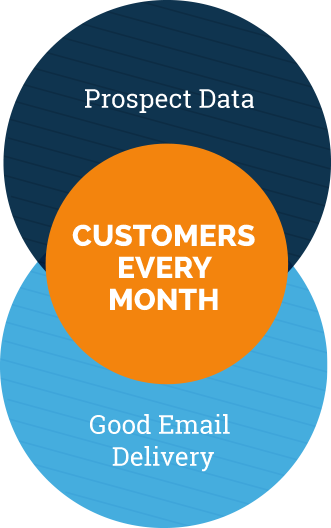 We run over 1.5 million new records through our system each month to keep our data fresh by regularly performing internal hygiene on our database to clean inactive records. We choose the metro location manually based on your top selling zip codes and by looking at a demographic map instead of just blindly drawing a circle around your dealership.
And we even compare the addresses with a third party to ensure that each one is actually located in the area we are targeting. What all of that means to you is a campaign that contains an industry leading level of qualified visits to your website from perspective car buyers in your metro area. All you need to do is compare "us" to "them" and you'll see the difference!